Are you bored of the same old white bridal wedding gowns that have ruled for centuries now? Give your wedding wardrobe a magical turnaround with some of the most ravishing coloured gowns. Thanks to the advancement in colour printing and assortments, digital prints and embroidered gowns for wedding are making waves all over the world.
Here are 6 scintillating colours that will turn your wedding into a fairy tale affair.
1. Burnt Burgundy
A straight arrow shot from the 19th century hits its mark on the fashion circuit in 2016! A perfect colour for the bridal wedding gown set in autumn. The rich luscious appeal goes well with orange linings and brown crochet. For a stunning look, crisp your way up with aquamarine pearl sets with halter hooks.
2. Incarnadine
It is rated as the best colour for Indian styled weddings, the bridal wedding gowns draws inspirations from its association with freshness and fertility. Derived from Italian incarnadino, it is darker than all crimson shades and comes alive with georgette and chiffon blends. For a winter wedding, fabrics like woollen and velvet also fit the occasion with apt perfection.
3. Blue Verditer
There are two English classic colours that often go neglected on the fashion scene- Blue Verdetir and Green Verditer. It is actually an artificially colour derived from basic copper carbonate with azurite. It has been a popular shade in paintings throughout 16th and 17th century.
There are more than 50 variants of this colour—Cendres Bleu, Azul da montanha, bleu d'Allemagne and apisarmenius. If you are fashion designer, you can even play with the names, isn't it!
A completely forgotten shade now as far as bridal wedding gowns are concerned, to-be brides can try outfits in this colour accessorised with full length mermaid gown with flared sleeves.

4. Gingerline
A fruity ambience crops up at the mention of this name. Gingerline is again a post-Renaissance shade that flatters past all colours associated with yellow, green and orange. A great colour for bridal wedding gown ready for a summer event, the dress goes well with anything that has a floral design on bodice, netted veil and even the cascading bottom.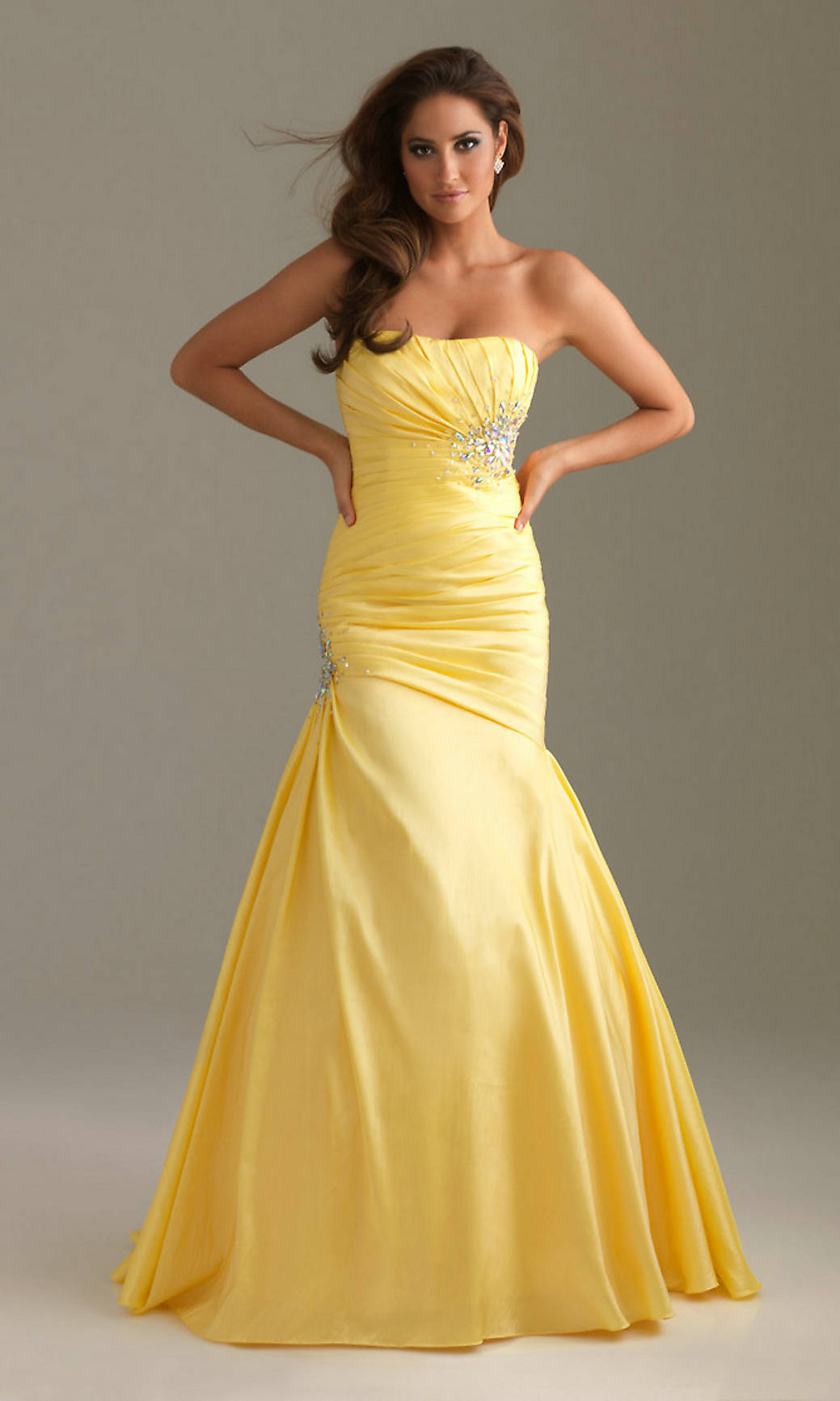 5. Baby Blue
If you are planning to organize a Disney-inspired theme wedding, Baby blue wedding gown is a great option. It has a pre-Victorian era semblance where it was used in Anglo-French weddings. Also called Beau Blue for its amorous appeal.
For the pretty bride in you who loves to swing between the extremes of wild and suave, try the shade with furry extensions or silk tassels.
6. Mint Green
There is another alternative to the shades in case you wish to sport two wedding gown dress for the day—Mint Green. An under-rated colour by all standards, the wedding gowns enliven up with this shade when golden embroideries run like veins all over the bodice and the borders.
While, pastel shades still remain the safe choice for most brides, it takes bolder approach to turn the new colours in the market into a magical experience.